Don Raye and Gene De Paul
"Watch The Birdie" Songwriters
General Information From The Web
Gene de Paul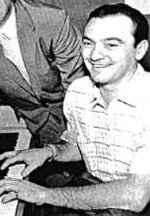 Gene De Paul was born in New York City on June 17, 1919. Trained as a classical pianist, he had a successful career as a composer and arranger. In his early years, he performed as a pianist in dance orchestras and toured theaters as a singer and arranger for vocal groups. He also served in the US army during World War II.
Under contract to film studios, he contributed to several Hollywood film scores in the 1940's and 50's, most notably In the Navy, Keep 'Em Flying (Bud Abbott and Lou Costello films), Moonlight in Hawaii, Behind the Eight Ball, When Johnny Comes Marching Home, Two Tickets to London, What's Buzzin", Cousin?, Crazy House, I Dood It, Hi-Ya Chum, Always a Bridesmaid, Broadway Rhythm, Hi, Good Lookin', Murder in the Blue Room, A Date With Judy, A Song is Born, So Dear To My Heart, They Live By Night, Seven Brides for Seven Brothers, You Can't Run Away From It and Li'l Abner. De Paul also wrote the Broadway score to Li'l Abner, with lyricist Johnny Mercer.
Other than Mercer, De Paul collaborated with Carolyn Leigh, Bob Russell, Charles Rinker and others at Universal Studios, Walt Disney Studios and other Hollywood companies.
Catalog highlights include "I'll Remember April", "Mister Five by Five", "He's My Guy", "Milkman, Keep Those Bottles Quiet", "Cow Cow Boogie", "Love Me", "Irresistible You", "When You're In Love", "Star Eyes", "When You're In Love", "Lonesome Polecat", "Sobbin' Women", "Love in a Home", "If I Had My Druthers", "The Country's in the Very Best of Hands", "Your Red Wagon", "A Song Was Born", "Pigfoot Pete", "Teach Me Tonight", "You Can't Run Away from It" and "Temporarily". It was his collaboration with Don Raye with "Watch the Birdie" that those of us at Smile For Me Toys were interested in the most!
In later years, De Paul composed music for "Sesame Street."
Gene De Paul died on February 27, 1988 in Northridge, California.
Don Raye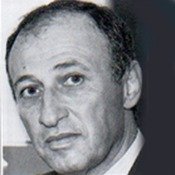 Don Raye was born Donald MacRae Wilhoite, Jr. on March 16, 1909 in Washington, D.C., and was an American vaudevillian and songwriter, best known for his songs written for the Andrews Sisters such as "Beat Me Daddy, Eight to the Bar", "The House of Blue lights", "Just For A Thrill" and the iconic "Boogie Woogie Bugle Boy."
Don Raye only made one acting appearance onscreen, but it was as a songwriter that put him on the map as a major Hollywood composer. The ex-dancer made an indelible impression on American popular culture across several generations of film audiences, all from a four-year stretch of films that he helped score during the early '40s.
While known for wordy novelty numbers, he also wrote the lyrics to "You Don't Know What Love Is," a simple, poetic lament of unusual power. He also composed the song "(That Place) Down the Road a Piece," one of his boogie woogie songs, which has a medium bright boogie tempo. It was written for the Will Bradley Orchestra, who recorded it in 1940, but the song became a rock and roll standard, recorded by The Rolling Stones, Chuck Berry, Jerry Lee Lewis, Foghat, Amos Milburn, Harry Gibson, and countless others. In 1940 he wrote the lyrics for the patriotic song "This Is My Country".
Raye had a special knack for adapting slang expressions and alliterative words to catchy musical hooks which, when put in the hands of Schoen as music arranger and the Andrews Sisters as singers, made them irresistible to pop and swing audiences alike.
Throughout the early '40s, Raye supplied a steady stream of songs to the Andrews Sisters, as well as to the films of Bud Abbott and Lou Costello and to other Universal productions, including Hellzapoppin' where Martha Raye sang "Watch the birdie."
Another song incorrectly attributed to Hellzapoppin' by the Academy Awards was an Oscar nominated song called "Pigfoot Pete" but since it really appeared in another movie, it was ineligible for consideration. (The song that won the Oscar that year was that little known tune Irving Berlin penned called "White Christmas.")
In 1972, thirty one years after he wrote it, he got an unexpected tribute when Bette Midler's recording of "Boogie Woogie Bugle Boy" reached the top of the charts.
Don Raye died on January 29, 1985 and later that year, he was inducted into the Songwriters Hall of Fame.
One of Bill Graham's favorite tunes was written by Don Raye (along with Chaim Towber and Alexander Olshanetsky) and adapted by Carlos Santana called "I love you much too much". It was played at Bill's service in Golden Gate Park at the Polo Grounds in San Francisco in November of 1991.
"Watch The Birdie" Sung by Martha Raye
Hellzapoppin' , released in 1941, is the film version of the "anything goes" Broadway hit starring Ole Olsen and Chic Johnson. The original production was part musical comedy, part "blackout" revue, with wild sight gags, zany props, audience participation sequences, dirty jokes, and never-ending gunshots. There was no plot, and in fact no two performances were exactly alike. When Hellzapoppin' was optioned by Universal, the original intention was to film the play as it stood minus any one liners that wouldn't get past the censors of the day. (We would probably be very surprised after hearing the phrases they had problems with back then!) The film also stars Shemp Howard (of "Three Stooges" fame) and features the song "Watch the Birdie" sung by Martha Raye On November 2, 1993, Martha Raye was awarded the Presidential Medal of Freedom, by President Bill Clinton, for her service to her country. Martha passed away on October 19, 1994.
In appreciation of her work with the USO during World War II and subsequent wars, special consideration was given to bury her in Arlington National Cemetery upon her death, however, at her request, she was ultimately buried with full military honors in Fort Bragg, North Carolina. Martha is the only woman buried in the SF (Special Forces) cemetery at Ft. Bragg. Martha Raye was an honorary Colonel in the Marines and an honorary Lieutenant Colonel in the US Army.
(My experience with Martha Raye was in the 70's and 80's when she was in the Sid and Marty Krofft"s Saturday morning show "The Bugaloos" and as the "Polident" lady, "The Love Boat" and numerous Game show guest appearances in the 80's and was honored to research more about this Great American Icon. Thank you Martha Raye for everything you were to our troops.)
Note: The version of "Watch the Birdie" used in our cartoon video is the voice of the incomparable Anita O'Day with Gene Krupa.
We at SmileForMeToys would love to have you share any information about Don Raye and Gene De Paul that you may have. It is difficult to find any photos or background stories of their influences and lives beyond the above stale paragraphs we "borrowed" from various internet sites.