The SnapShotz Photography Board Game® and SmileForMeToys' Story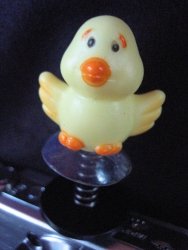 About Us
What about us? Our story began the day I had wanted to take a group shot of my co-workers and couldn't get the baby in our group to look at my camera together with everyone else. (Ever have this problem?)

Professional photographers usually have a bag of horns, whistles and toys handy to grab a little one's attention but I wanted something easier and handy to take a better photograph especially when little ones were included.
So I thought, "what character would be fun to start with?" and the "watch the birdie" phrase popped up and inspired a little research. It was a perfect fit!
Watch The Birdie History
Brass birdies had been put into action by photographers since 1879 when the phrase watch the birdie got started at portrait sessions. In the 1940's and 50's it was a very popular and iconic American phrase used in songs, movies and cartoons. We felt that each birdie could be a tribute to all the photographers who coaxed smiles out of people for over a hundred years!
Our prototype birdie soon "popped up" as the perfect solution when attached to my camera. Kids couldn't take his or her eye's off of it. This new generation of the "birdie" did the trick.

A "birdie" can grab the best shot in the fastest amount of time. Maybe it can help parents from frantically waving spit towels or pacifiers trying to gather everyone's attention just before people walk in front of them during a vacation shot and get in the way?
For the older children that have a new camera or cell phone, a little "birdie" may help them land some great shots. Kids take great shots of siblings and relatives that are from a different perspective than you can. They get silly and have a blast with the "watch the birdie" concept.
Our Mission
We believe that all of us holding a camera owe it to loved ones to capture some great moments in his or her life.
Photos that find their way onto a picture collage board or power point slide show for a birthday or anniversary celebration, a graduation or sadly, even for viewing in a Chapel lobby, are precious and priceless.
Those of us at Smile For Me Toys™ want to help parental units build early self esteem in kids. Being sensitive to reactions to the pictures hanging on walls, displayed on living room mantles or the ones getting posted on websites and social networks is important. Are the pictures that get used promoting their confidence or hurting it?
By injecting humor, manners and kindness into a child's life, maybe he or she will steer toward supportive and life-long friends and make some better choices as they grow into adulthood and who might later ask their own kids to "Smile for Me" and "Watch the Birdie".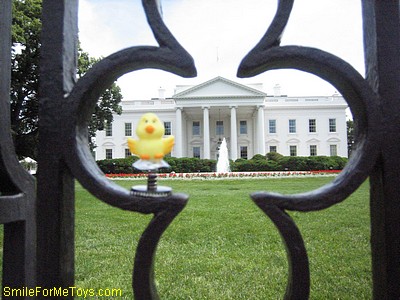 ...And all live happily ever after. (You never know where he or she might end up.)


That's enough about us but that's the birdie's story and he's sticking to it. Oh wait, that's on cameras.



"When we treat chidren's play as seriously as it deserves, we are helping them feel the joy that's to be found in the creative spirit. It's the things we play with and the people who help us play that make a great difference in our lives."
-Fred Rogers
Make it fun to smile for the camera
and join us in sharing and learning more
about photography techniques
on our website.
Please feel free to Contact Us and capture some special photographs of some special people in your life.
The SnapShotz Photography
Board Game Story
Remember how much fun you had playing simple board games? My family frequently pulled out Monopoly, The Game of Life, Stratego, Uno and others during Game Night. We laughed, we bonded, we grew up closely together and yet, I don't have a single photo of us playing. Since some of my favorite players are not with us anymore, photos of them would be priceless.
Maybe I could design a game that would make it fun to take photos together around a table with an old fashioned board game atmosphere? It would have to work with any new phone, tablet or camera. Photo props sitting around and collecting dust could find a new and fresh purpose!
The latest from Smile For Me Toys is The SnapShotz Photography Board Game. It makes a game of taking photos! It is simple and easy to play with almost NO starting instructions.
Using any camera (iPhone, tablet or smart phone), players draw random cards for poses that include both serious and sometime silly ones around a table and works also with your Photography props.
Designed so that older and more reluctant photo takers get drawn into the fun. People that love to take "selfies" will love the structure that the game's directions provide!
Learn more at The SnapShotz Photography Board Game .
Reunions, birthday parties and game nights are great places to take SnapShotz!

For Business or Licensing opportunities Contact the GarnishzlifeProduct Design and Development Company at Garnishzlife@gmail.com
Copyright 2019 Carl Olson
---