Order Page
Our Store

Order A Birdie Camera Toy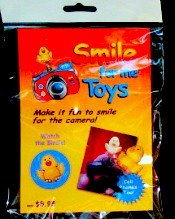 Order a birdie toy today. Attaches easily to your camera or smart phone! (1/2 inch minimum edge.)
(Hand packaged original Birdies are limited.)


"A bird in the hand is worth two…more." Three packaged toys shipped together to share with friends or add to a Birdie party™


Order the "Original"
SnapShotz Photography Board Game®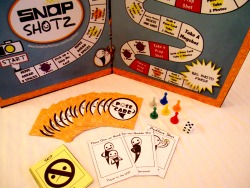 Use your CAMERA* AND any PHOTO PROPS. This "old school" board game meets ANY "new technology" with fun for all ages. Guaranteed to get some silly and serious photos!

*digital camera, smartphone or tablet and photo booth props are not included (we know you have them and didn't need ours!)


1 for $18.95

 Reunions, Birthday Parties and Game Nights are great places to
take SnapShotz !


Put your photo booth type props to work and make a game out of taking photos with all ages and personalities.  (Can play in 15 minutes but might get them hooked for hours.)
Watch our Watch The Birdie Cartoon Short(Click here.) on our HOME PAGE. Kids love watching the Birdie come to life!

(Special thanks to cartoonist Emily Cesar and the voice of Anita O'Day, "Watch the birdie", music and lyrics by Don Raye and Gene De Paul).
WARNING:
Choking Hazard. Small Parts, Not for children under 3 yrs without adult supervision.
Note: We ship with minimum "frustration fee" packaging.
Prices subject to change, may ship up to 4 to 6 weeks. International shipping can be arranged with prior approval.
Keep your family safe by checking product and safety news from the Consumer Product Safety Commission

Return to Home Page from Order Smile For Me Toys Birdie


---