Grandparents Photo Album
A Grandparents photo album must have some natural and memorable photos of laughter and fun times.  But how do you capture some?  Like most of us, you quietly turn on your camera on your phone or fire up the digital camera and you sheepishly look around as you try to snap a photo of your little loved ones.
You don't want to get in his or her way.  You don't want to break up the action.  You can't get anyone to pay attention long enough to get a good photo and even if Mom intervenes and tells junior to sit still for you, all you get is a forced "cheese" out of them!
What if you could just set out a board game and let the game help you to capture the photos you need for your photo album?
SnapShotz Photography Board Game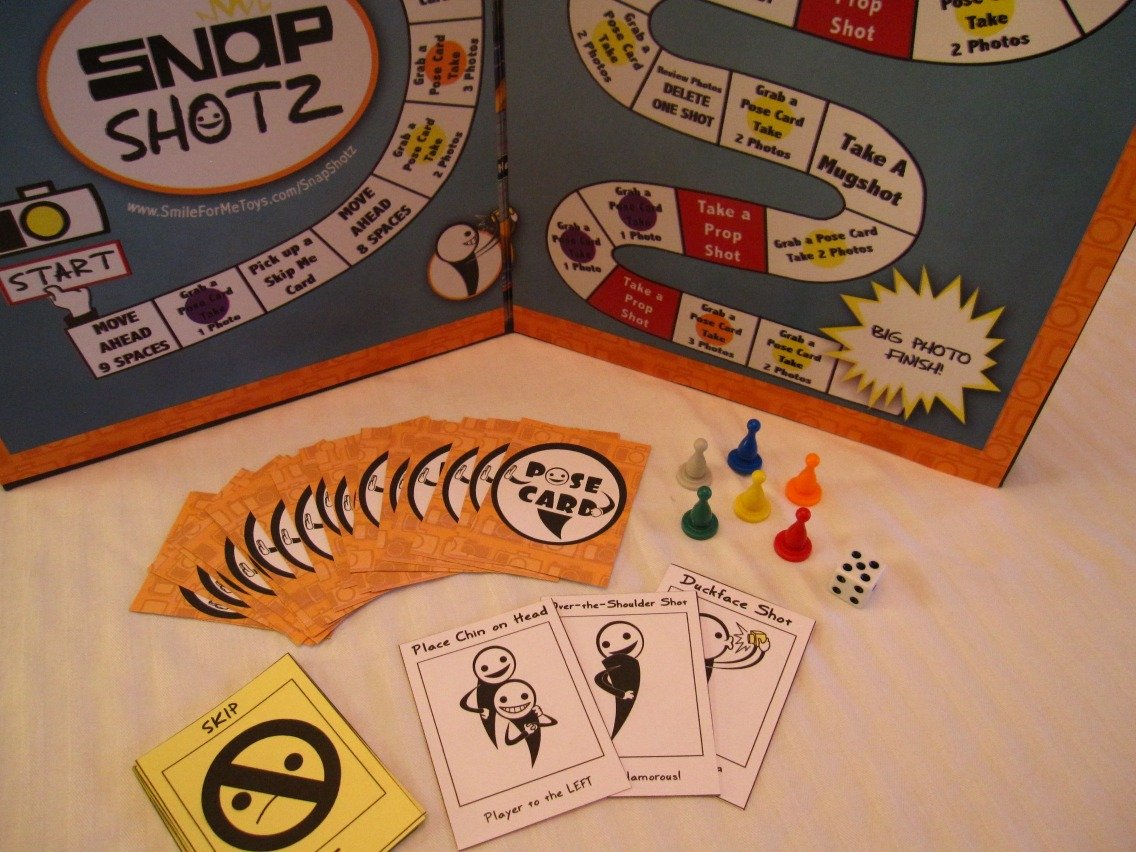 Put family photos on "auto-pilot".  Get out some Photography Props or costumes or old clothing.  The SnapShotz Photography Board Game is a classically simple board game that works with any digital camera or smart phone or tablet.  
Players may have to "pose" for a photo a certain way or take a picture while wearing a photo prop.  Other parts of the game are designed to warm up reluctant and bashful personalities and yet give your "selfie addicted" tween some structure to try out his or her skills!  This board game uses a time tested way for people to laugh and engage around a table.  The bonus is that you get some photos that you may have normally missed out.  
Reunions, Birthday Parties and Game Nights are Great Places to Take Snapshotz
Any gathering around a table is a great place to take SnapShotz.  
Remember how much fun you had around a table with your family or friends? How many of us have any photos saved from those times?  How many loved ones have left us since then?  SnapShotz makes a game out of taking photos and you will treasure the results.  Every Grandparents photo album could use some of these photos!
Make sure you PRINT photos!   Too many of us have hundreds of photos on our cell phones and if you are still reading this, it is your nudge to upload some photo album photos to a site and order some PRINTS!!  
Don't leave your memories up in the clouds!
Learn more about the game at #content_46517608