Help Oiled Birds
How To Help The Gulf Coast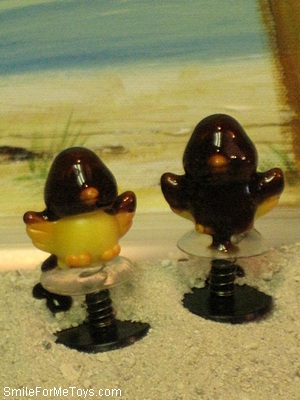 For the latest information on the oil spill and to help oiled birds, including where to donate and how to volunteer, visit the following sites.
na.oceana.org
audubon.org matteroftrust.org saveourseabirds.com labucketbrigade.org sierraclub.org
imms.org (Institute for Marine Mammal Studies)
(Smile For Me Toys has not investigated the effectiveness or integrity of each of the above sites, so the ultimate decision on working or giving to any organization is soley at your descretion.)
The "birdies" to the right are covered in chocolate syrup and our intent was to bring some added attention to the cause and to help oiled birds ....the innocent victims in the oil spill in the Gulf.