Quick Tips For Fun Photos
Make It Fun To Smile For The Camera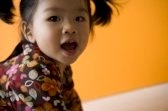 Here are some quick tips for fun photos.
Get in close and focus on their eyes.
Get down to their level. One knee or even lay in a prone position.
Notice if the background is distracting.
Be flexible and roll with what happens next. Don't try to force any new positions or angles.
Digital cards are easy to erase, take a ton of photos. Get over your built in urge to conserve film!
TIP: If you look up any features in your manual for your camera, look up the "continuous shot" or "multiple shot" feature and USE IT! The best shots are always so fleeting and you might catch something you normally would have missed.
Focus Their Attention Longer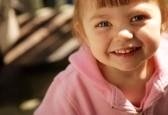 Wouldn't it be great if you could attach something right on top of your camera that your subject would laugh and giggle and fixate on so that you could grab some better shots?

Check out the SmileForMeToys™Birdie that are flying off the shelves. Getting smiles from your little one (or the stoic "greatest generation" person in your family) shouldn't have to be like pulling teeth or be a major chore.
This little toy can add the extra help for getting people to smile without having to juggle keys or wave blankets or shove stuffed animals in their face. "Only put a birdie on your camera if you want someone to look at it."
Don't let your camera "wing it" on its own, stick a SmileForMeToys™Birdie on top of it, review these quick tips for fun photos and make it fun to smile for the camera.