Smile For Me Please!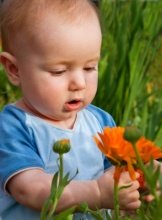 Look up over here honey! Come on.... Hey....
Smile for me.....pleeeeezzzzzz! How frustrating has it been for you?
Distractions, distractions, distractions. Your little one is exploring his or her world and you've taken all those adorable shots from different angles and distances. You've captured some special photos, but now you'd really like them to respond to those time honored words....smile for me please!
It shouldn't have to be so hard to grab that perfect, wide-eyed smile so you can send it off to the Grandparents and relatives and friends, shouldn't it? But it usually is...
Your baby responds to your eyes and face and when you put a camera in front of it, which to them is just a square metal thingy blocking your face, their attention will naturally break off from you.
Distract them back TOWARD your camera!
Make It Fun To Smile For The Camera!
Try out a birdie from Smile For Me Toys™ . They are the latest craze to pop up in photography. They are the best things on top of a camera since the flash.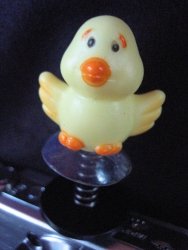 It's time to get your bird on.....your camera!
One little smile, one little laugh while looking at your camera that you might not have caught will make it all worth it.
Want to really get some priceless shots? Have an older sibling take photos of their younger one with one on top of your camera.
Birdies help Grandma so she doesn't need to shout smile for me a thousand times to grab their attention with no response. A birdie makes a person feel like an expert photographer!

Copyright 2011 Carl Olson