Get Smiley Faces Every Time!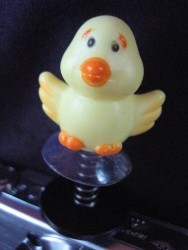 Grab Their Attention
With A Toy Right On Top Of Your Camera

A perfect aid for any photographer looking for smiley faces that are bubbly and spontaneous from infants or toddlers (All ages actually have a blast.)
Extemely easy to use on your camera, these toys are an invaluable tool to focus attention and reduce any fear and anxiety felt at young ages. Make it fun to smile for the camera.
For Use on Camcorders, PDA's and Cell Phones!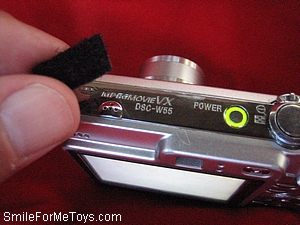 Stick the soft "hook and loop" pad on your camera and FORGET IT!
The Smile For Me Toys™ Birdie is the original camera toy that is easy to use and will cost less than Cotton Candy at the fair and is a cinch to last longer with less clean up.
Experiment with the "popping action" and see what type of smiley faces you get!
Order One or More Today!!
Warning: Small Toys Are A Choking Hazard
For Children Under 3 Years Of Age, Use With Adult Supervision